Vulnerability Management Service Datasheet
Identify, prioritise and remediate threats to eliminate security vulnerabilities.
22% of organisations have no vulnerability management process in place
6% of organisations are not running any vulnerability scans
34% of EU respondents who have been breached found it was due to an
unresolved vulnerability
Read the Datasheet Below
Read the beginning of the datasheet below, or download the full Vulnerability Management Service Datasheet and keep your free copy.
Vulnerability Management Service
Identify, prioritise and remediate threats to eliminate security vulnerabilities
THE THREAT FROM VULNERABILITIES AND MISCONFIGURATIONS
Software issues, misconfigurations, lack of adequate software patching, poor implementation practices, changes or simple human errors can all lead to vulnerabilities being introduced into your IT environment.
Attackers are constantly looking for vulnerabilities or misconfigurations that can be exploited to gain unauthorised access or even deny legitimate access. By regularly scanning your systems for vulnerabilities or misconfigurations, you can quickly react and rectify issues before the attackers can misuse them.
Fines and Civil Damages law suits have grown in recent years, with significant fines being levied where it's determined the breach was the result of a known vulnerability.
By performing regular, proactive internal and external scanning, you are keeping one-step ahead of internet-based attacks. This goes a long way to maintaining a strong security posture and reducing the risk of financial or reputational damage through cyber-attack.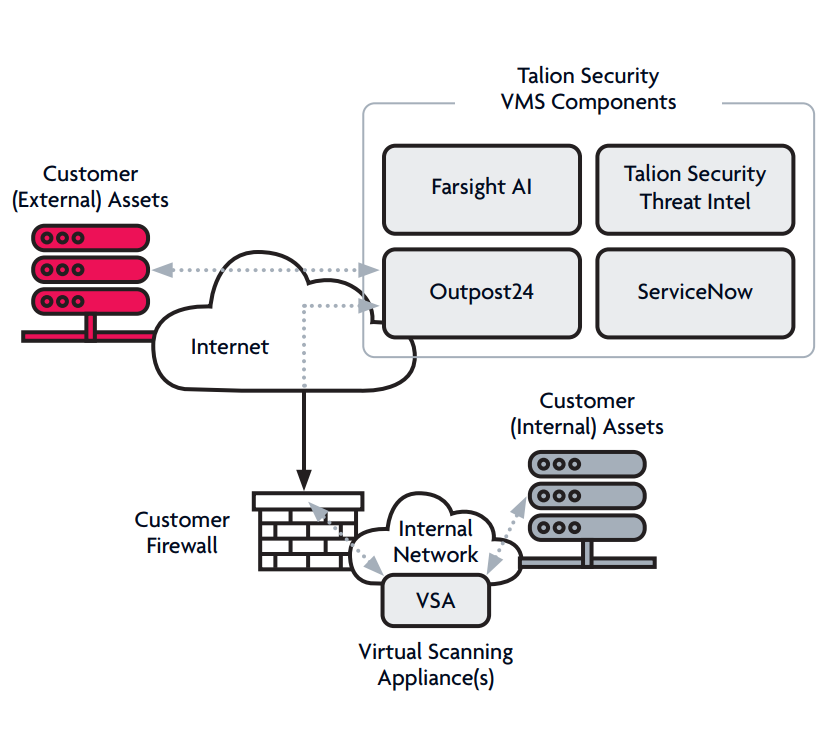 To discover more about Talion's Vulnerability Management Service, download your complimentary copy of the datasheet on the form above.
Want to speak to a member of our team?
Please click the button below.