Top 5 Ransomware Strains
What should your organisation be looking out for?
Our Threat Intelligence team have been trawling through the volumes of open-source intelligence (OSINT) to gather key details on the most prolific threat actors and the techniques most used against organisations such as yours.

Discover the origin, first sighting and estimated revenue of the 5 top ransomware strains in our PDF.


Read the PDF Below
Read the beginning of the PDF below, or download the full Top 5 Ransomware Strains PDF and keep your free copy.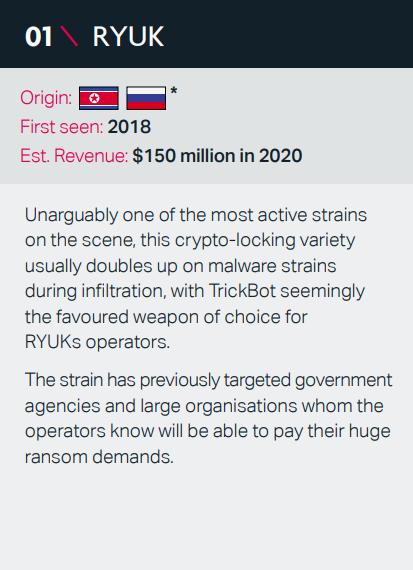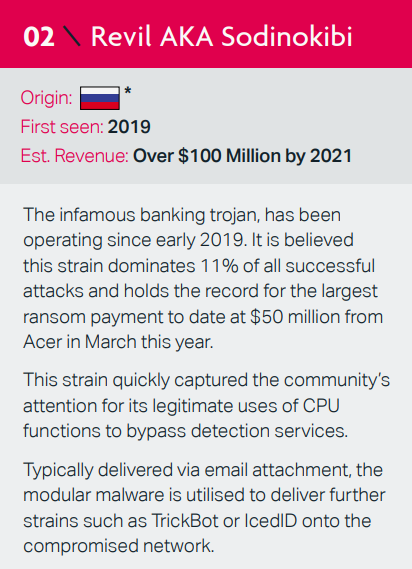 To discover the 3 other top ransomware strains, download your complimentary copy of the PDF on the form above.
Want to speak to a member of our team?
Please click the button below.