"We lack effective detection, monitoring and response."
We recommend looking into Managed Detection & Response (MDR).
Transparent and collaborative model
Key benefits to your security strategy
Detailed MDR features
Our other services
Read the Brochure Below
Read the beginning of the brochure below, or download the full Managed Detection & Response Services Brochure and keep your free copy.
Managed Detection & Response Services
Total Transparency. Complete Control.
As your cyber security partner, we work closely with you, ensuring you have full visibility and complete control over how cyber threats are monitored, how decisions are made, and how your business is protected. Our mission is to be the most transparent and collaborative MSSP in the market, giving control back to businesses. With our innovative flexible model, you can choose the level of interaction with our dedicated security team.
Transparency
In contrast to standard black-box security solutions, Talion shows you everything that goes on in the SOC, 24 hours a day, 7 days a week with completely customisable dashboards.
Control
We believe in giving control back to businesses, that's why, unlike many MSSPs, we give you total visibility of your security cases. With this unrestricted view you maintain control of your security, whether that's making decisions on remediation actions, or having visibility of all your security incidents.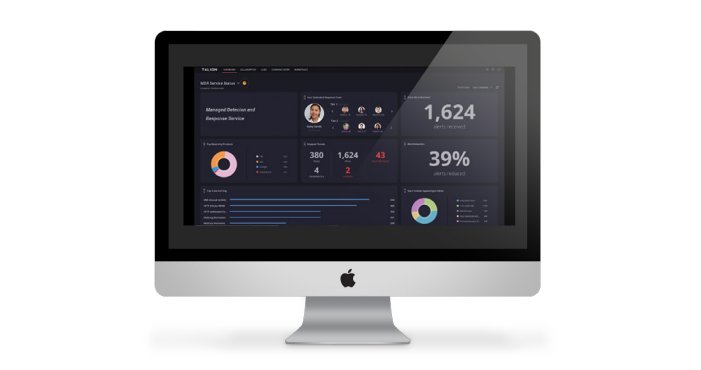 To read more, download your complimentary copy of the brochure on the form above.
Want to speak to a member of our team?
Please click the button below.